When you're new to the sport, you can get away with renting your paintball equipment and then returning it after your match. However, when you get more involved in the sport, you can sink a pretty penny into the hobby with gear and marker purchases. When you're ready to sell off your gear or upgrade to a new model, where to sell paintball guns?
We'll discuss the traditional avenues of commerce for used hobby equipment and some more specialized options to consider. We'll also explore options that are more of a gray area and discuss where to avoid selling your paintball guns. 
Specialty Shops
You can visit nearly any paintball shop in your area and ask them about selling your paintball gear. Most shops offer a consignment option for equipment in good working order, usually at a discounted rate. Another option is to discuss with the specialty shops about trade-in value. 
Paintball arenas may also prove to be a valuable resource for selling your paintball equipment. People who spend time in paintball arenas are usually amateurs, and they're just dipping their toes in the water. The rental guns the arenas offer are never the top of the line, so purchasing used equipment is a good investment for them. 
Online Networks and Communities
Paintballers are a social bunch, and without friends to shoot, the sport lacks much more of an entertainment factor. Many of these communities create online communities and forums to discuss the hobby, trade tips and tricks, plan events, and buy, trade, or sell guns and gear. 
Look for groups that meet regularly or have an active online forum to discuss a private sale of your gear. The Paintball Meetup forum is an excellent place to start. This platform allows members to coordinate in-person or zoom meetings and events for playing a match. Most forum options have a sales thread where you can discuss the purchase or trade of your marker and clothes. 
eBay, Craigslist, or Other eCommerce Site
Each eCommerce platform will have its own rules and regulations on selling firearms or air weapons. When you consider these types of venues, you must do your due diligence in the regulation department, as some jurisdictions prohibit selling your paintball guns in a private interaction online. For example, eBay allows the sale of paintball guns because they use the ATF ruling on what constitutes a firearm. However, you can not sell that same paintball gun in the state of California if the buyer is under 18 years of age. 
Craigslist holds buyers and sellers accountable for violating local laws and regulations, so you'll need to consider the specifics and the potential consequences of selling on one of these platforms.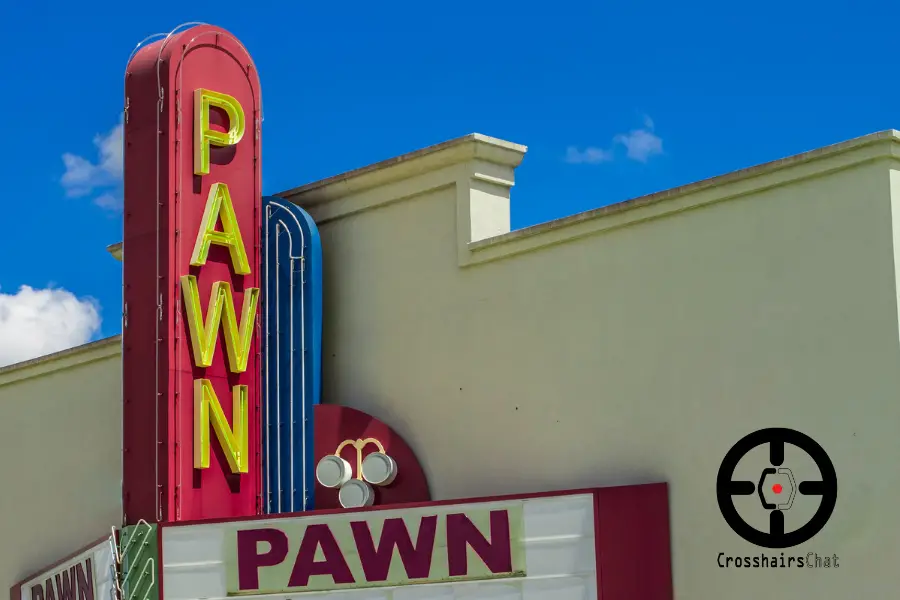 Pawn Shops
Pawnshops give you some options. You can pawn your gear if you need quick cash to get you to the next payday or to tend to an emergency expense. Then, at a date agreed on in your loan contract, you can either let it go or pay it off and get it back. 
If you choose to sell outright, the pawnshop and the employees will need to ensure that the marker and equipment are not stolen and that they still work appropriately. Further, some states prohibit the sale or purchase of paintball guns that have safety measures altered or removed, so depending on your location, the pawnshop will need to verify that those features are still in place. 
Facebook Marketplace
This is a gray area in the community. Facebook Marketplace prohibits the sale of firearms under all circumstances as a blanket rule. This is to protect themselves and their users if the paintball gun is used in a crime, and it's brought back to them hosting the sale. 
The gray area comes from coordinating private sales through Direct Messages in Facebook community groups. In these groups, you can also coordinate with other paintball enthusiasts to do meetups, participate in matches, and participate in gear swaps in person or send your equipment by mail. When the sale is taken off the platform, Facebook is no longer responsible for the actions of the buyer or the seller. 
Safety Tips for Selling Your Paintball Gear
Verified Payment Before Shipping
When you decide where and how to sell your paintball gun and equipment, it's essential to keep your safety in mind during the interaction. Suppose you are selling your gear online and shipping it to the buyer. In that case, you'll need to ensure that it's packed safely and securely and the buyer made that payment through a legitimate banking or payment processing platform before dropping it at the UPS store. 
Always Meet Strangers in Public Places
Be wary if the buyer asks to have the paintball gun delivered to them or requests your address for pickup. You should always plan to do sales transactions with strangers in a well-lit, popular, public location. A commonplace for this kind of interaction is store parking lots or another public space you feel comfortable. Avoid school parking lots. School administration considers most paintball guns weapons, even if they're not technically firearms. 
Agree to Terms in Writing
Tocommonplace protects you from fraud or a lawsuit. Keep every aspect of negotiations and transactions in writing. If the paintball gun is used in an assault or a vandalism case and the buyer says the paintball gun is yours, you can take the documentation and save your bacon. 
During Your Search for a Buyer – Make New Friends
In your search for a buyer, make a note of the people you talk to. Paintball is a sport for friends and social interaction. As arenas and communities start working toward a more active schedule, finding time to play with your new friends and upgraded gear will make the struggle worth it in the end. 
Some of the best connections humans make are with training buddies and friends they can play with. Paintball may be an unconventional way to spend quality time with friends, but it's a fun option if you've got a bit of spare time and cash.